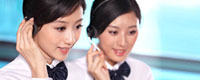 Name: MR PRICE WU
Mobile: +86-180 6922 4422
E-mail: info@hipromos.com
Add: Wenzhou, Zhejiang Province, 325802 China/Ningbo 315100, Zhejiang Province, China/Kowloon Hongkong

Skype: hipromos



FACTORY DIRECT
Worked with many factories for year and ensure us with in-time delivery and quality control.

PRINT IN-HOUSE
Located in Printing Center Of China, ensure we can print your brands on any China Custom Bags for your advertising and with premium quality as your expectation.

COMMUNICATION
Our business development manager has excelled in his chosen fileds and areas of expertise. Meanwhile, our bags sales are at your assist anytime you may come and go back to you within 24hrs.

RELIABILITY
We will never promise you what we are not able to deliver just to get an order.

INTEGRITY
China Custom Bags Make it right without any excuse.

SECURITY
Do what we can do for you and protect the rights belong to you.

SOLUTION
Not only China Custom Printed Bags, but also with other factory direct promotional items for your business. More are available at www.hipromos.com.

OEM MANUFACTURING
Exact layout proof will be approved by your side and process totally according to your requests. No excuse too, make it right.