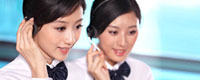 Name: MR PRICE WU
Mobile: +86-180 6922 4422
E-mail: info@hipromos.com
Add: Wenzhou, Zhejiang Province, 325802 China/Ningbo 315100, Zhejiang Province, China/Kowloon Hongkong

Skype: hipromos



ChinaCustomBags.com
provides more than 300 different styles and designs of China custom tote bags and factory direct promotional totes. All of our China Custom Bags come from best quality in plastic, cotton, jute, nylon and polyester and eco-friendly to our earth. Wide selection of China custom printed backpacks, factory direct duffel bags, quality personalized briefcases, China promotional grocery bags, cheap China gift bags, imprinted custom wine bags, quality China insulated bags and more. Choose your prefered Factory direct promotional bags with different colors according to PMS color chart. Ensure you with premium quality and factory direct pricing.
China custom logo bags are amazing choice for companies to promote when attending tradeshows, conventions, conferences, business trips and promotional giveaways. Promote and advertise your companies with our factory direct promotional totes, like give your customized tradeshow bags out to everyone attending these events or, fill your printed bags up with introduction documents. Treat your printed bags as your own marketing tool and get your marketing expanding with your business with LOGO printed totes.
Everyone can take these China custom reusable bags anywhere for personal use, as our factory direct promotional bags are made with so great quality and durability, moreover, they are reusable. Where someone takes with your customized bags, your logos will be display anywhere goes and gets to be known with your business and services.
Customize your own factory direct promotional totes and logo printed bags and save much time and money on promoting. Our bag expertises are awaiting here for your service anytime you like. Let us have your exclusive design on your personalized promotional bags from China factory direct, ChinaCustomBags.com.
Comes with best styles and designs at competitive prices at premium quality from China direct. Our custom promotional backpacks are best to present as a gifts at any events. Get our China custom backpacks with your logos and give as giveaways, like gym, hiking, even traveling. Anyone will enjoy these bags no matter what gender or any age.
Factory direct cotton tote bags come in a variety of style options as well as colors. Choose your preferred colors from our cotton fabric chart, upon your design you choose. Imprinted companies logo or interesting messages and quotes to use them as party favors and gifts. No matter where to use, like supermarket, shopping mall, say hello and take care of our earth.
Exclusive styles and designs of China custom drawstring bags are available at our company and they are good for companies to display their messages and logos around. Lightweight and durable enough, attract audiences' attentions easily. Convenient and free of your two hands when carry your belongs at back. Anyone who meet our factory direct promotional drawstring backpacks, will love it and would like to be presented as gifts.
All of our factory direct custom promotional duffel bags are great for people to use for athletic purposes, traveling or even school. It's great idea to give these bags as promotional giveaways at tradeshows and big events, something useful and also advertise for your company. Custom your custom promotional duffel bags with your logo or brand name from ChinaCustomBags.com and make them as your marketing tool.
China promotional grocery tote are ideal for grocery stores or supermarket, which are available at variety colors and shapes. They are Eco-friendly and extremely durability that no worries of breaking and your items falling out. Wide handles make your comfortable when carrying your food shopping. Choose the great colors to match your brand colors and images. Order your own factory direct grocery bags for your own companies and get your brand expanding easily. Most important, it's eco friendly to our earth and get rid of white pollution make comes.
Keep your foods and beverage cool when you are out of your house, office and enjoy your camping time outdoors with your family and friends. Meanwhile, our factory direct promotional cooler totes are factory direct pricing and affordable for everybody, even as a promotional giveaways to everyone who loves it and impressed by your brands. Our China custom cooler bags are great for supermarket shopping, keep your food fresh. Please don't hesitate to make order, just leave a great impression of your business and services to everyone who takes your factory direct insulated bags.
It's your great chance to give away at your next exhibitions or giveaways. Ensure you will love our factory direct custom promotional jute bags, which are durable and cheap offers. Jute fabric for bags from ChinaCustomBags.com are great fabric choice and won't let you down with high quality at factory direct pricing.
Are you going to attend a tradeshow or convention? Please take China custom printed messenger bags for your promotions, which are printed with your logo or brand name and variety of fantastic styles, designs and color options. Save more money than other advertising means that you will try, our factory direct messenger bags meet your huge requests on marketing development. China custom laptop bags are great to store your laptops and files too.
Variety choices of China custom lunch bags for your information. Great styles and designs according to your requests to meet your highest standards. Our factory direct custom coolers are suitable for giveaway or tradeshows, serve you as a marketing tool which are printed with your logo or brand name. Everyone will find these China custom promotional cooler bags to be of great use to them. Meanwhile, our customized promotional cooler bags are good to pack and drinks to work, school and outdoors. All of our China custom insulated coolers are insulated and keep food or drink cool. Get any items you are interested in and more informations will go back to you shortly.
China custom paper bags from ChinaCustomBags.com are great for department stores, boutiques and just about any store or business selling products or even food. Get our factory direct paper bags printed with your logo and slogan and use them to place your customers' belongs inside and good for package. These China printed paper bags are reusable and sturdy enough to get next use. Logo printed paper bags are good to impress your customers with business name and bring them back next time for shopping. Moreover, most our factory direct custom paper bags are nice enough to use as gift packs.
Vast collection of China custom promotional plastic bags are available at ChinaCustomBags.com, Factory direct plastic totes are made with top quality plastic and are extremely durable. Great choice for the businesses like grocery stores, boutiques, restaurants or bakeries, which can be used to give your customers best choice to pack their purchased items. Get our factory direct promotional plastic bags printed with your logo or brand name, and they are lasting impression with everyone who gets your personalized plastic bags. Fashion designs and amazing styles for your options.
Made of quality polyester canvas material, our China custom polyester bags are reusable and durable, even last many years of usage. Our factory direct polyester tote bags are great for promoting and advertising with your exhibition trips. Impress crowds with China printed polyester canvas bags, it's affordable with your company advertising as all of them are factory direct pricing, lowest prices on the internet.
China custom promotional recyclable bags are made of reusable materials like jute, cotton or non woven polypropylene. These are all excellent options when it comes to preserving our environment, especially styles like jute which are biodegradable. These promotional bags are perfect to give out at tradeshows, conferences and promotional giveaways. They can be the actual giveaway item or you can fill them up with a lot of different personalized promotional products. Get them printed with your logo or name and use them as a marketing tool. When you give these logo bags out people will be showing off your logo wherever they go.
All of the China custom wine bags are great for liquor stores, vineyards and wineries. Printed with logos and brand names, take care of the purchased bottles. Factory direct promotional wine bags are reusable and durable enough for next usage. With personalized China promotional wine totes, you can promote or advertise your company easily. Get them printed with logos and present them as gifts for friends and family.