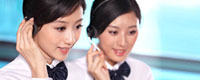 Name: MR PRICE WU
Mobile: +86-180 6922 4422
E-mail: info@hipromos.com
Add: Wenzhou, Zhejiang Province, 325802 China/Ningbo 315100, Zhejiang Province, China/Kowloon Hongkong

Skype: hipromos



China Custom Bags - Branch of Hi Promos Limited

Main Factory:
Add: Dongcheng Road, Longgang Town, Cangnan County, Wenzhou, Zhejiang, 325802 China

Ningbo Office:

Attn: Mr Price
Cell Phone: +86-186 5841 3080
E-mail: price@hipromos.com
Add: Yinzhou District ,Ningbo ,315100 China

Hongkong Office:

Email: sales@hipromos.com
Add: Rm 1103,HANG SENG MONGKOK BUILDING,677 NATHAN ROAD,MONGKOK,KOWLOON HONG KONG

Make It Green with ChinaCustomBags.com, take care of our earth with China Custom Bags.
For speedy quotes via email, be sure to provide China Custom Bags with the following information:
1. Logo Needs: Indicate whether or not you require a custom, blank, or standard logo when requesting a quote on our logo bag offerings.
2. Color options: black, burgundy, burnt orange, dark green, green, purple, red, and royal blue.Need more? Please check each item and get what you want.
3. Custom Bag styles: We offer China custom reusable bags, to small and large business owners.
4. Shipping Address: If require CIF offer, please let us know your destination port for shipping rate calculation.

5. Order Deadline: this will help us determine our production schedule and take some special arrangement for your orders

6. Bags Quantity: Our standard MOQ is 1000PCS per item, quantities are negotiable for special purpose.
7. For custom bags: send us a high resolution image of your small or large business logo. The logo you send should be at least 300dpi or better for design quality purposes(Like AI or PDF). Layout will go back to you shortly.

8. Your desired logo color(s): Please specify what colors you will need in your custom small or large business logos.


---
Owned by ►hipromos.com, leading factory direct promotional products supplier from China, click to learn more about China Custom Promotional Items at Hi Promos Ltd.